Escape Room Project by fortify interactive!
A couple months ago fortify interactive met with the owners of a business that were very unhappy with the web design company they found online and were counting on to create their companies website for a multi-location business. The original web company spent over a year and had nothing visible to show for the client. They were beyond upset and aggravated at the situation, rightfully so! After our first meeting, the business relationship began!
We offered them the solution to their business online needs and timeline to do so. This company offers the new breed of family fun and the cure to "what should we do tonight?". Escape Countdown is a fully immersive adventure game, that brings you and your friends or family into a locked room, that your whits, knowledge and teamwork will get you to solve the puzzles and find the clues to escape the themed room in under an hour!
Escape Countdown has 3 locations
Two here in florida (Tampa Escape Countdown & Sarasota Escape Countdown) and was in need of displaying the location information and displaying the available games! Above all else they need the ability to book online. Fortify interactive researched and went through trials of all the available booking software and helped pick the best fit for Escape Countdown! They need something clean, simple, user friendly, and above all responsive for mobile devices. The client told us "you hit a homerun!" with the Online Booking.
With the wordpress site launched and booking rolling! Fortify Interactive is now managing the Social Media Campaign for Escape Countdown.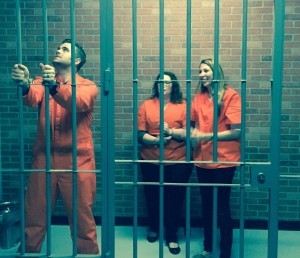 The best part… Fortify Interactive was able to go test out the game!!! What a team building experience!
Be sure to go to the site and book your Escape!
Find out how we can help your business like we were able to help Escape Countdown