Fortify Interactive is a web design company based out of Sarasota Florida offering complete design that is clean, simple, responsive, and intuitive. With an emphasis on understanding your company's needs and implementing your vision with the latest online standards, Fortify Interactive is able to maximize your online presence. Our specialties include:Web Development Consultation, Web Design, Graphic Design, Logo Design, SEO, Facebook Marketing, Instagram Marketing, Google Adwords Experts, Local Marketing, Reputation Management, Review Management, PPC, Advertising, WordPress management, Custom Theme Creation, and Interactive Media.
Services to Help Fortify Your Online Presence
Brand Identity
User Experience
eCommerce
Client Marketing
SEO / Link Building
5 Star Review Videos
Reputation Management
Local Search Program
Web Design
Multi Site
Web Development
WordPress Design
OUR SERVICES
We offer premium services that are custom designed for our clients exact needs.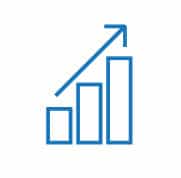 Online Presence
Let us analyze your companies web needs and configure a custom strategy to optimize your Online Presence to capture your target market!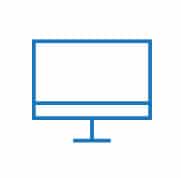 Responsive Web Design
We live in a mobile world and your website needs to follow suit. Find out why all of Fortify Interactive's designs are Responsive and ready for All Mobile Devices.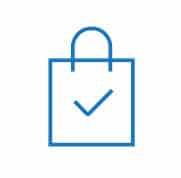 WordPress Experts
Over 25% of all websites online are WordPress CMS sites. We have years of experience creating WordPress websites and custom themes. Why isn't yours? Allow us to create a custom theme and make your website work for you!
Jeremy Rice
Lead Web Developer
Jeremy Rice was born in New Jersey and transplanted to Sarasota Florida as child. Jeremy has been artist since a young age, always drawing, building, and using his creative energy to help others. Jeremy was accepted into a Specialized Art program during high school which developed his color theory and design. That fine art background translated into his love for technology which had Jeremy start on Web Design and Graphic design in high school. Jeremy graduated with honors and Best Portfolio award, receiving his Bachelors in Interactive Media. He has worked for Forbes top 100 companies and has built his expertise over the years. Now focusing on WordPress and Local Marketing, Jeremy offers a wealth of experience and knowledge to our team! He's ready to help your company/business build its online presence into a driving force in your market!
Is your Website optimized for your Local Market?
OUR NUMBERS
Our stats are as impressive as our clients.
We are all about creating lasting business relationships that help Fortify your online presence, please fill out the form below to take the first step in building your new Responsive Website: